Zhuhai Coastal Information Technology Co. Ltd.

Zhuhai Coastal has strong planning, design and R&D ability, rich resources and experience of business management software and internet business applications platform. The core R & D team has an average of more than 15 years of R & D experience and successfully completed lots of large-scale Internet projects, mobile projects and business management software projects. Customers include China Mobile, China Telecom, large glasses chain companies, big newspapers, Large chain supermarket in Macau, Large pharmaceutical chain companies and aircraft modification and testing enterprise with global leading level etc.
Click into‍ ‍ ‍ ‍‍‍‍
 Mission Public Inc.
Mission Public is a software technology company headquartered in Silicon Valley. The founding team is composed of senior Chinese entrepreneurs and American technology elites who have patent technology and experience for more than 10 years of high tech innovation management. Mission Public is not a traditional software outsourcing company, but a holistic solution company, we provides innovative services to help customers build competitive software systems from strategy and management. We can also continuously introduce applications that can change the industry pattern with the help of the latest Internet technology in Silicon Valley.

Beijing Evolving Science Technology Co. Ltd.
Beijing Evolving is a high-tech enterprises for O2O solutions of commercial mobile scene which focus on business center, scene interaction of retail industry, O2O platform, and the service of data collection and analysis. The team members come from Baidu, Alibaba, Tencent, Huawei and other famous internet companies all of the world. They have information routing WIFI probes, network data acquisition devices, O2O service platform based on WeChat official accounts, business data analysis tools and all these are developed by themselves. Beijing Evolving provides mobile and interconnected products and services with professional technology and leading mobile products.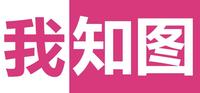 Tuda Technology Co.(Ningbo), Ltd.
Tuda Technology Co.(Ningbo), Ltd. core team members are from Silicon Valley, USA. We are dedicated to research and development of computer vision technology based on machine learning, and its technology applied to automatic image tagging, image recognition and classification, video content understanding, similar image search and recommendation, near duplicate picture detection, image color extraction, and many other image related technologies.

HiwiBang technology co. (Tianjin), LTD.
Hiwibang Tech through their own cloud platform technology and its data center in China and the United States, provides customers with safe, efficient, low-cost, zero-maintenance mobile website platform and services. Customers will benefits tremendously and immediately from : 1) Zero IT Investments: No need for a single line of code. Hence no hardware / software and human capital investments. 2) Cost-effectiveness: Build your own custom cloud platform in minutes, hours and days, with unparalleled value. 3) Powerful, modular, and scalable platform: The perfect combination of cloud technology and user experience. 4) Comprehensive coverage: the same cloud platform services mobile terminal, WeChat, PC, and backend management.